What's better than going out with your loved ones to relax for a while when you've been working all weekend or are hoping for a brief break? Auckland is already well-known for the fascinating activities available for both tourists and residents. But what about people who desire to spend some time in luxury? For them, Auckland has excellent outdoor dining possibilities and locations. Not just locals, but tourists, too, can take advantage of these unique dining experiences.
Because the COVID-19 pandemic is still ongoing, restaurants must take all precautions to protect their personnel and guests from viral contamination. Here's a list of some of the best and safest dining experiences you can have even in the midst of the pandemic to spend quality time with your loved ones with utmost safety.
Scenic Flight at The Lost Spring
Fly away from the hustle and bustle of the city with your loved ones on a magnificent journey above Auckland's natural beauties and water springs. This dining experience allows you to travel to a lovely hideaway in Whitianga and enjoy a dining experience with a one-course meal and a soothing spa in a private hot pool unlike any other.
Be taken care of yourself with the essential toiletries provided to you and the ongoing commentaries from the pilot while you are passing through the clouds. This is one of the finest city escapes imaginable.
Waiheke Island – Fly and Dine
Another fly and dine experience that you may take advantage of to get away from your regular life and spend some quality time with your family and friends. With a capacity of up to three passengers in each Waiheke Wings aircraft, it is genuinely customizable. It includes a multitude of experiences that may be tailored to match any of your needs.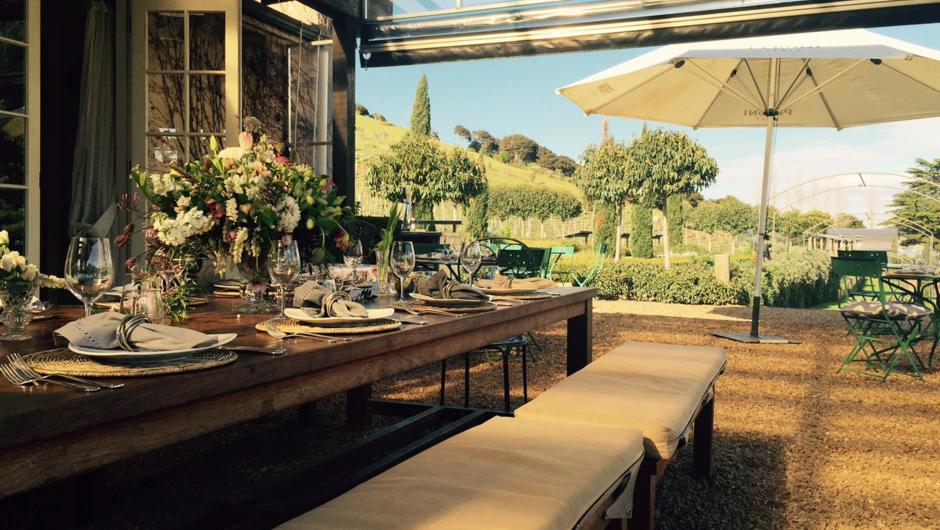 You'll soar above the gorgeous Waiheke Island and upper North Island in the bright light. You can have a three-course lunch and sample the best wines while admiring the vineyards and being surrounded by Auckland's picturesque splendour.
Matakana Coast Food and Wine Tour
At a Food and Wine Tour on the Matakana coast, enjoy food and wine under the sky with your small party and indulge in tasting honey and chocolate near the coast. While spending time and having a good dining experience here, enjoy the meal and appreciate the local art.
A guide will always accompany you on this private tour of nine individuals, providing you with the pleasant atmosphere you deserve. You may also sample the delicious honey wine and handmade chocolates during your trip.
Auckland Harbour Sailboat Cruise
While cruising, be surrounded by the ocean and enjoy a one-of-a-kind and luxury dining experience. Witness the city's key landmarks, along with the Auckland Harbour Bridge and the Sky Tower, as part of the three-course supper, which will undoubtedly enhance your experience.
Finally, prepare to hear more about Auckland and its renowned attractions from your skilled captain as the sun sets down.